Welcome to the Limestone category for the Sir Grout of Greater Fairfield County Blog. Here you'll find blog posts related to limestone surfaces that we've restored. See the amazing transformations with the included before and after pictures. Feel free to share and leave your comments.
Published May 18, 2016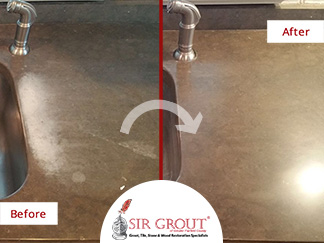 A Stone Honing and Polishing Enhanced This Fairfield Resident's Limestone Countertop
Limestone countertops can surely take your breath away. You'll be mesmerized by the thousands of fossils and the radiantly buffed shades that give it a classic look. Limestone generates unending compliments, while adding remarkable value to your home.
READ MORE
Published October 13, 2015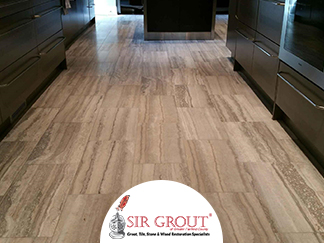 Limestone Floor in Redding, CT, Honed to a Gorgeous Matte Finish
A couple of weeks ago, a homeowner in Redding, CT, contacted us. Unfortunately, she was very unhappy because the once-luxurious limestone floor throughout her absolutely lovely home had now been covered in horrible etch marks.
READ MORE