Welcome to the living rooms category for the Sir Grout of Greater Fairfield County Blog. Here you'll find blog posts related to living rooms with stone, tile, and wood surfaces that we've restored. See the amazing transformations with the included before and after pictures. Feel free to share and leave your comments.
Published January 15, 2018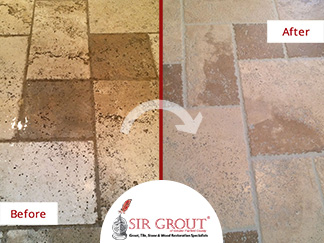 This Dingy Travertine Floor Is as Good as New after Our Stone Cleaning Service in Stamford
A house is a sacred place for families, which is one reason why homeowners try to keep their homes in the best possible condition. This married couple in Stamford, CT was no exception. They were going to be hosting some friends and family on Christmas Eve.
READ MORE
Published February 20, 2017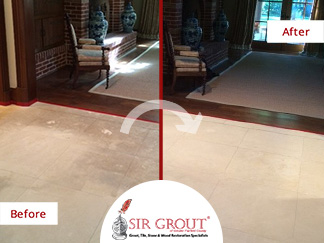 Discover How This Stamford Marble Floor Went from Dull to Luminous with A Hard Surface Restoration Service
Everybody knows marble is one of the most beautiful stones. It's a classic material that has been used in different structures for centuries, and it will hardly go out of style. Marble brings feelings of luxury and creates an image of elegance.
READ MORE