Fairfield Customers Ask: What Products Are Safe to Clean My Stone?
November 17, 2015
Have you ever tried cleaning a surface in your home and it seemed like nothing would get it clean? This plight is actually quite common when it comes to hard surfaces. You could have an entire cabinet filled to the brim with various cleaning products that came with serious promises about how amazing your surfaces would look after they are applied. Of course, there's a lot more that should go into discovering the right cleaning product than a promise from a brightly colored label.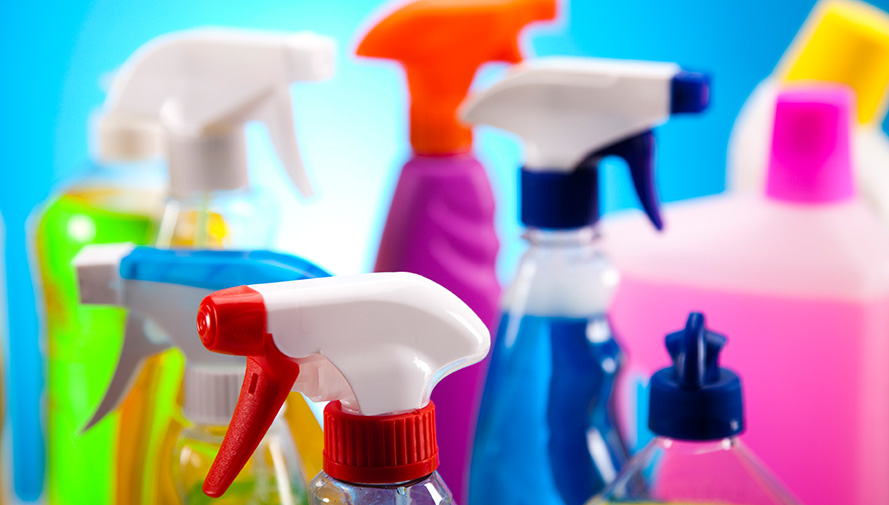 We've had many Connecticut locals come to us, worried about the permanent looking stains on their stone, tile, and grout. When at-home methods and DIYs leave their surfaces looking scummy, or worse, etched, they often look for a
Fairfield stone cleaning
service to resolve their issues. When we are finished performing the job, we always ask how they take care of their stone. The reason for this is simple but often hard to hear: the homeowner's improper cleaning methods are what's damaging the surface!
The fact is, stone and other hard surfaces, especially sealed hard surfaces (and all of them should be), have two major needs when it comes to cleaning.
The cleaner should not contain soap
The cleaner must be pH-neutral
Now, you may be wondering why we say that a cleaner should not contain soap. This is an important detail that is often misunderstood. You can clean without using soap. Soap is made of oils or fats that attract dirt and bacteria. However, those fats are often left behind in the form of a film. That film becomes a magnet for future dirt and bacteria, and when used in warm or humid environments like the bathroom, it can become a breeding ground for mold and mildew. Now do you see why we say no to soap?
The pH balance of a cleaning product is the clincher of a successful cleaning experience. A neutral pH is one of 7 – and you should not deviate from this number at all. The fact is, acidic cleansers are too hard on your stone, tile, grout, and seal. They will eat away at the seal and completely destroy your surfaces underneath. They are particularly attracted to the calcium in marble, limestone, and travertine. They interact with that calcium and wind up destroying the finish of the stone.
Alkaline cleaners (above pH 7) are not a great idea when it comes to tile and grout either. There is evidence that they can yellow grout, and also many bleach-based products will destroy stone and tiles.
Here's a quick breakdown of common household cleaners and their pH levels.
Arm & Hammer Clean Shower – pH 4-5 (Acidic)

Simple Green - pH 2.5 (Acidic)
Tilex – pH 12 (Alkaline)
Scrubbing Bubbles – pH 12 (Alkaline)
Products that contain bleach and ammonia as the active ingredient are very alkaline – usually pH 11-13. Oven cleaners are also typically very alkaline, so be careful if you're spraying near your kitchen countertop. An errant mist could ruin your beautiful marble kitchen.
Borax is slightly less alkaline, but still very high on the scale at a pH of 10. You may be tempted to use Borax, or find a stone cleaner without a specific pH, but you shouldn't. Only use products that are pH-neutral – you can always get some pH strips to test your products.
Products that contain vinegar or citrusy smells are usually acids. Lemon juice is a particular favorite of the DIY community, but don't give in to temptation. That cheap homemade product will cost you too much down the road.
The best option is a pH-neutral, soapless cleaner. Some stone cleaners will fit these criteria. You can call Sir Grout and order our pH-neutral, soapless cleaner at
(203) 702-4896
. We're always happy to help our customers find an affordable option for floor, countertop, and bathroom cleaning. If your stone is already damaged, just give us a call an we'll come by for a free evaluation of your hard surfaces.
If you found this article helpful then let us know in the comments section below. Likewise, feel free to share it using the share options below. Want us to cover another topic of your interest pertaining to Hard Surface Restoration? If so, then like us and follow us on social media, and post to any of our social media profiles the topic you'd like us to discuss:
Facebook Sir Grout of Greater Fairfield County
,
Instagram @sirgrout
, and
Twitter @SirGrout
.